We proudly provide EHR and medical billing solutions using IMS (Intelligent Medical Software). IMS is a very highly rated EHR and practice management solution. IMS has solutions for almost any specialty. We have successfully implemented IMS for customers in many specialties including Family Practice, Internal Medicine, Pain Management, OB-Gyn, Podiatry and more. We offer both cloud and server based solutions with IMS.
IMS has a very flexible infrastructure and can accommodate almost any specialty and workflow. We provide all support, customization and training, you will always work with one of our employees.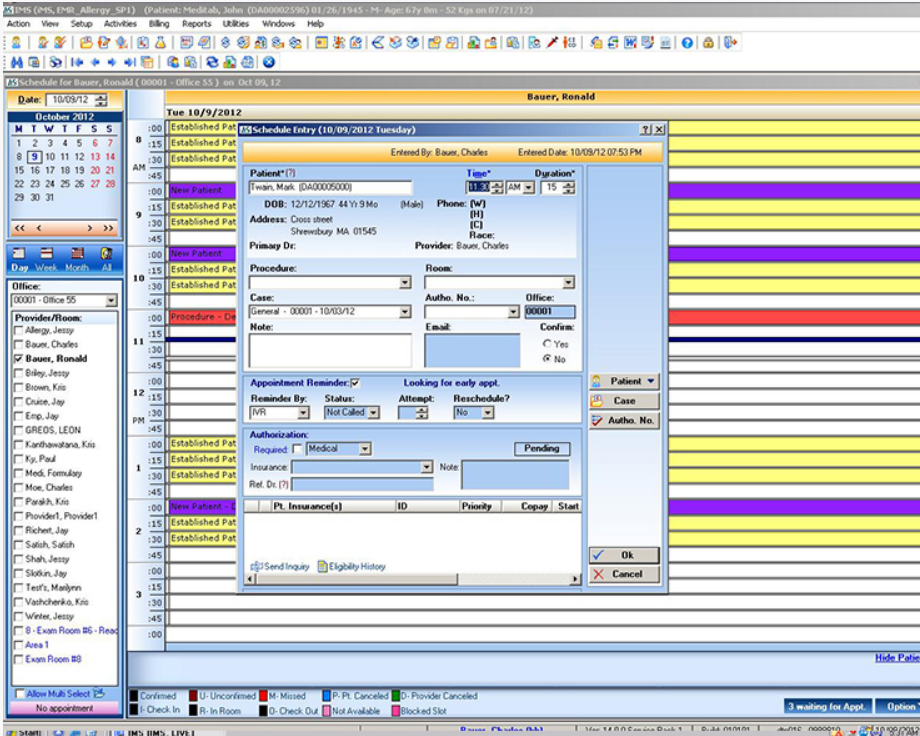 IMS provides for a fully electronic medical office that allows for scheduling your appointments, creation of a visit note, to tracking your account receivable, and all tasks in between. IMS combines all of the office daily tasks together in one easy to use platform. Your staff can perform all of their actions, while continuously updating the patient information to your system. Everything you need will be at your fingertips allowing for better quality care, while increasing the number of patients your office will be able to see. Meditab is ONC certified for meaningful use, which allows you to qualify for any stimulus packages that you may be eligible to obtain.
For more details on IMS – CLICK HERE